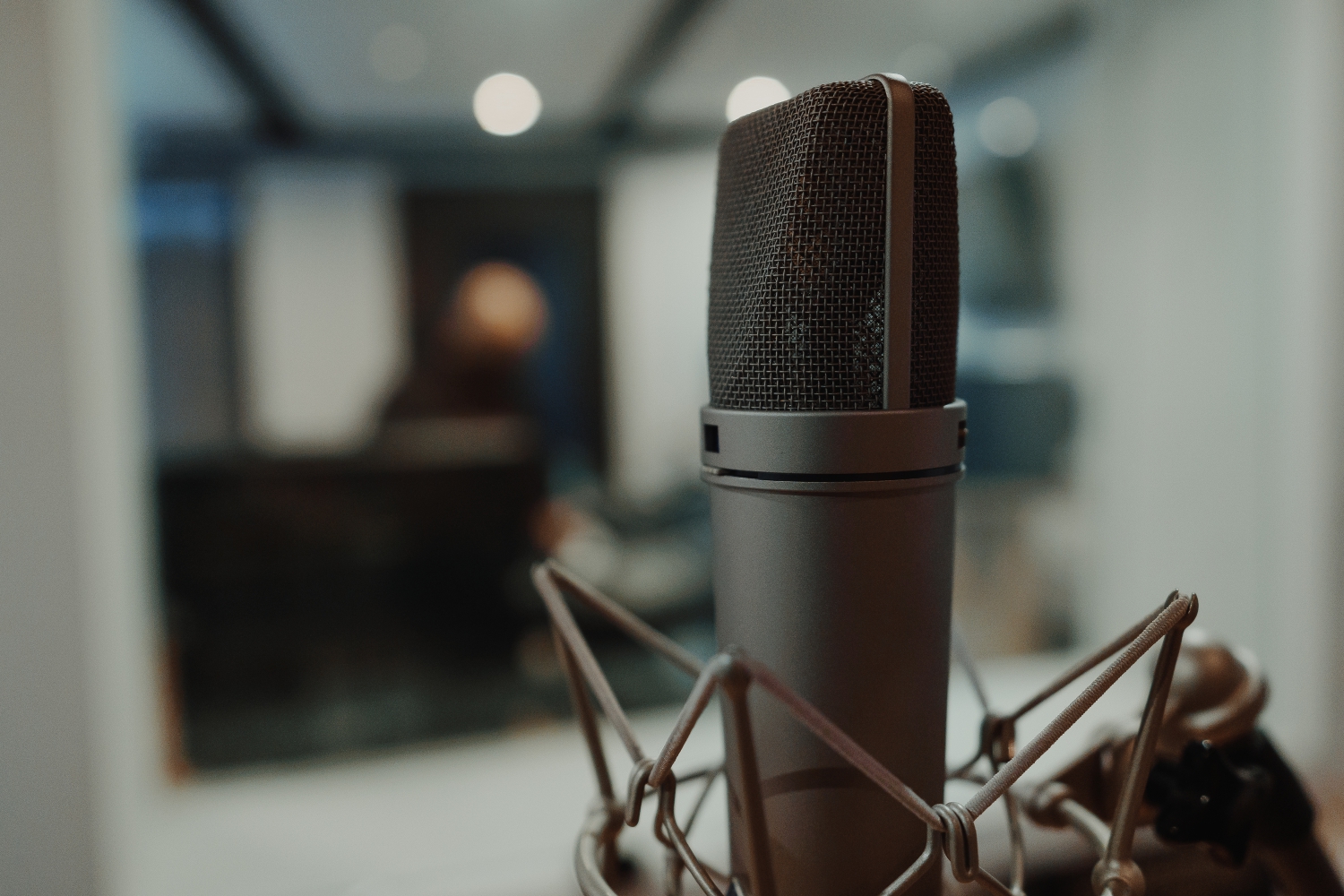 Composing and production for spots, cinema and TV
ADVERTISING · TV · CINEMA · RADIO · INTERNET · GAMING
We have extensive experience composing and producing music on demand, in advertising spots and soundtracks and music for film, radio, television and digital platforms.
We bring experience, creativity, emotion and energy to every composition, attending carefully to all work steps, such as production, recording, editing, mixing and mastering.
Our multi-space studio is specifically designed for vocal and musical recordings by the Audio Acústica company, meeting all professional requirements and providing the most professional acoustic rooms.
We adapt to all projects, adjusting to the budget/briefing of advertising agencies and film, radio and television production companies.
Throughout our trajectory, we've compiled a wide contact list of professional voice-dubbing actors and musicians, always ready to satisfy the particular needs of each job.


Some works for Film, TV and Broadcasting:
Blue Rai (ESCAC Films) - Recording, Mix, Mastering: Txosse Ruiz - Composer: Joan Vilà
No Digas Nada (Mediapro, Yacare Films) - Composing and recording of "27", NoWayOut.

¿Por qué miente la gente? (Yumagic Films) - Recording, Mix & Mastering: Txosse Ruiz - Composer: Joan Vilà
Psicario (Daniel Padró) - Recording, Mix, Mix 5.1 & Mastering: Txosse Ruiz - Composer: Joan Vilà
What Is Love (Miki Esparbé) - Mastering: Txosse Ruiz - Composer: Joan Vilà
Dana (Lucia Forner) - Mastering: Txosse Ruiz - Composer: Joan Vilà
Horrors of Space (Videogame Jordi Novo) - Recordings, Mix & Mastering: Txosse Ruiz - Composer: Joan Vilà
21 Days (Film directed by Felipe Franco, ESCAC Films) - ADR

Cuore Magazine (Spot for TV Inventas Comunicación)- Recording, Mix & Mastering: Txosse Ruiz - Composer: Txosse Ruiz
EMMA Mattresses (Speech for TV Spot NHB) - Recording: Txosse Ruiz
Alcampo - Qilive (Speech for internet spot and supermarkets in France. Image de Marque.
La Mirada de la Fiona (TV de Catalunya) - Electric and acoustic guitars recording - Composer: Joan Vilà
Tu No Eres Yo - (Film, Marisa Crespo/ Moisés Romera) - B.S.O. Mix and Master, Stereo / 5.1 - Compositor Joan Vilà